Another classical painting from Bella Lenahan's collection: by François Rintintin-Kanel, "Lady With a Hat". This romantic portrait is thought to represent another of Bella's ancestors, but we don't have further information on that at present. The original oil is from François Martin-Kavel, French painter of the end of the 19th Century, known by the nickname "Poet of Painting".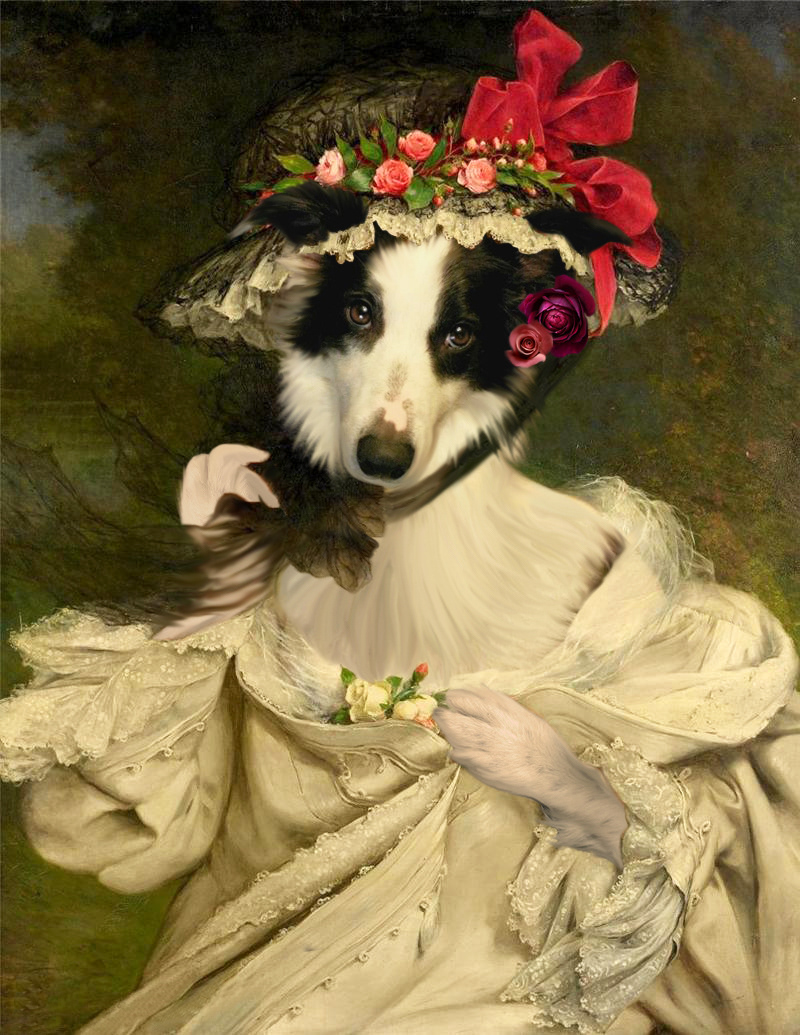 What a beaut! From Bella Lenahan's private collection of Dog Art, we present today the idyllic family portrait of the Lady and Lord Kibleville, Bellily and Bernard, along with their two kids - Bonga and Pongo. Bonga and Pongo are the uncanny image of their Dad! Young Lady Bonga however, would later look a bit more like her Mom, the Honourable Lady Bellily. The painter was the renowned Victorian artist Tutu Colliesley.
This collage was in reality based on the work of the Vicorian- Edwardian painter Arthur Elsley, 1901.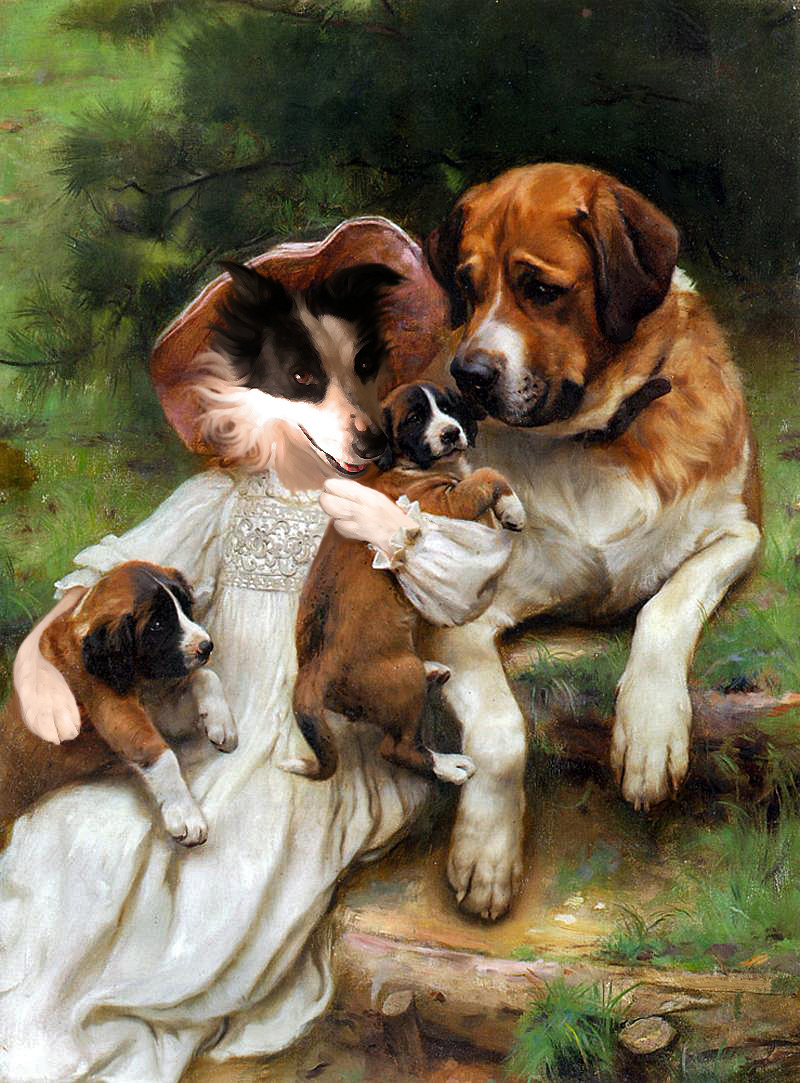 A new portrait from Bella's collection: "The Two Friends" by Frederic Sousletoit. It shows Miss Karla Smith from Australia and Miss Bella Lenahan, from Ireland, celebrating their interspecies best-friendship-forever in the Phoenix Park, Dublin. Without any visit to the Fox Poop spa though!
Based on a portrait of two ladies, by Frederic Soulacroix...