For an upcoming wedding, I have designed a Seating Chart. Since the bride is from New Zealand she decided to use the fantastic birds of her country as the theme. So, the tables will not be numbered but called after the birds. The name place cards are not ready yet but will be tent white cards with the name printed with in the selected font - Pedrera - which license I bought from CreativeMarket.

Below are displayed the Map itself, and the illustrations I created from several bird photos, using a watercolour effect. The birds I have selected for its beauty, cuteness and importance. Of course Bride and Groom will be in the Kiwi table!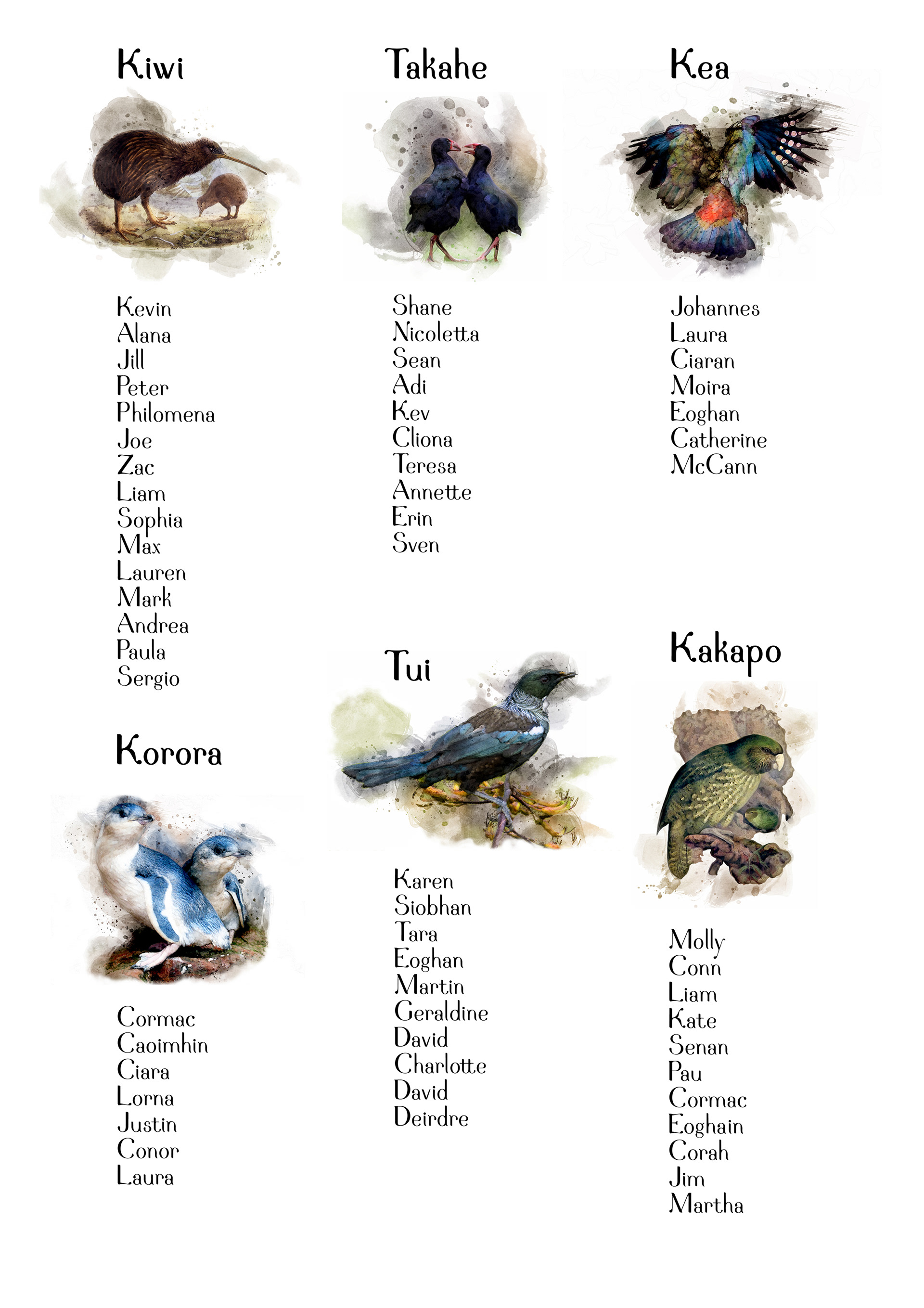 These illustrations will be printed on A5 cards and folded up to display the table name, one for each of the six tables.