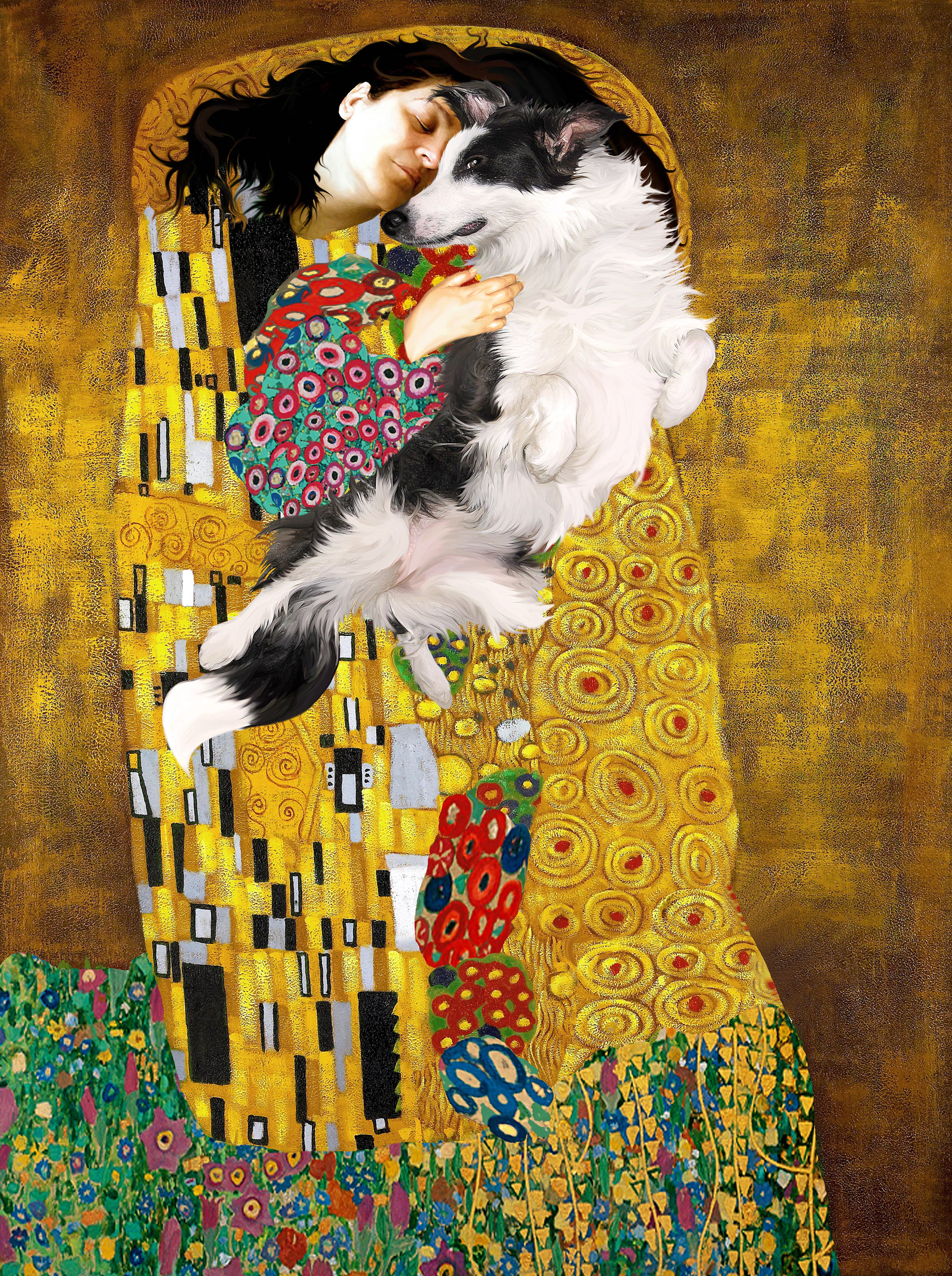 Where Gustav Klimt's "The Kiss" becomes Gustav Kongt's "The Cuddle".  This is a tribute to Bella's comforting soft fur and restless dedication. It took me a total of 4 days, since I had to work on Bella's fur and make our 2 photographs merge and look more or less like the original painting. I also had to rework the patterns and plants to accommodate "us" somehow! I built lots of layers here and worked by superposing and modifying them, as it happens with all the collages here displayed. The several brushes and pens offered in the software were used to achieve the desired effect.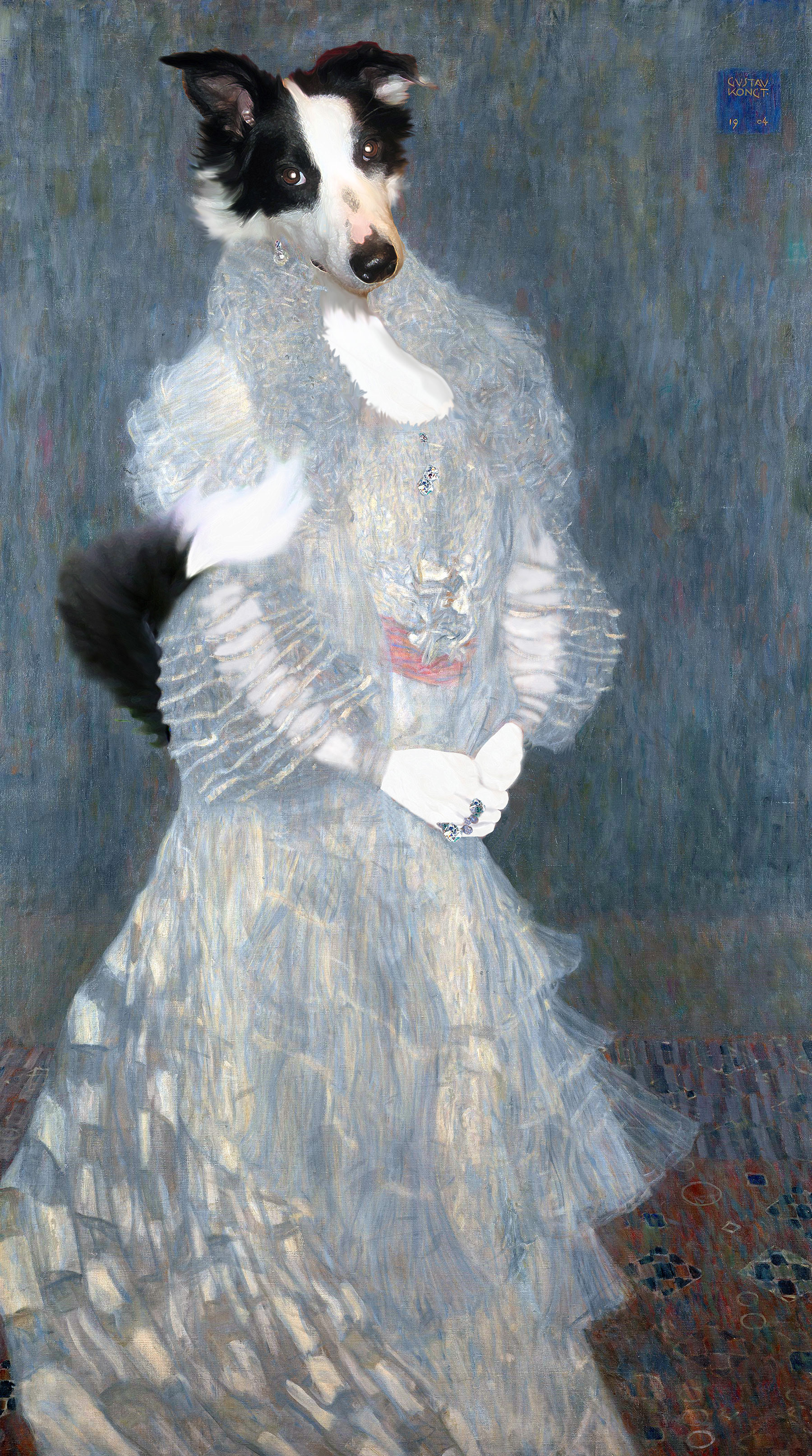 The original Gustav Klimt's oil "Portrait of Hermine Gallia" here becomes Gustav Kongt's "Portrait of Belline Collia".
I love changing the names of the artists as to create a canine world in itself. Bella, her ancestors and those imaginary pet artists that are a reflection of our real world somehow. Kong, for example, is the brand of Bella's favourite toys.
I like this collage because I think the dress  and the shine of the jewels are fascinating. Klimt's companion, Emilie Floge, was an amazing seamstress and she was responsible for these fantastic, ethereal costumes. I particularly enjoyed  to work on Bella's arms and the transparency of the sleeves.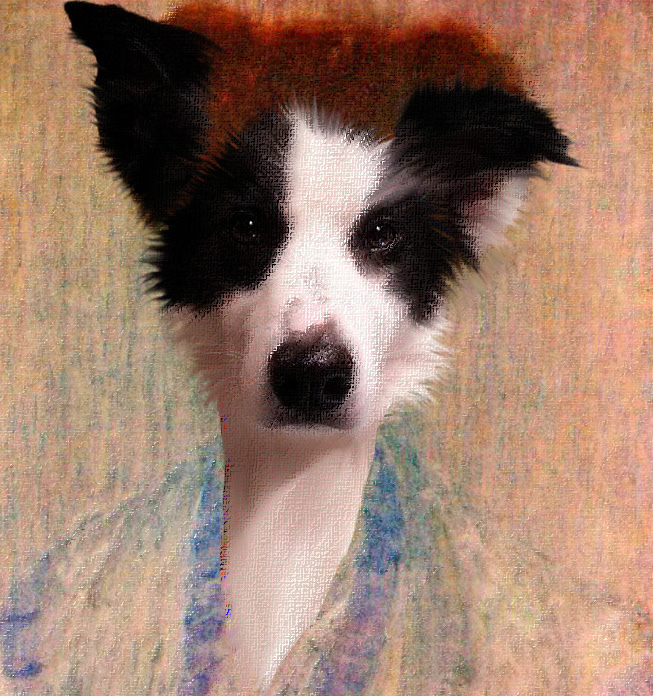 Back to Bella's Little Gallery of Art... Here is the portrait of one of her ancestors, Gertha Bellovanyi by Gustav Kongt. Well, based on the real Gustav Klimt, "Portrait of Gertha Felssovanyi", a not very well-known masterpiece, but very lovely nonetheless. 2 versions, one with a watercolour finish and the other a detail of the head, with a rough crayon finish, are shown above.
Based on Gustav Klimt "Pallas Athena", here we have Gustav Kongt "Bellas Athena".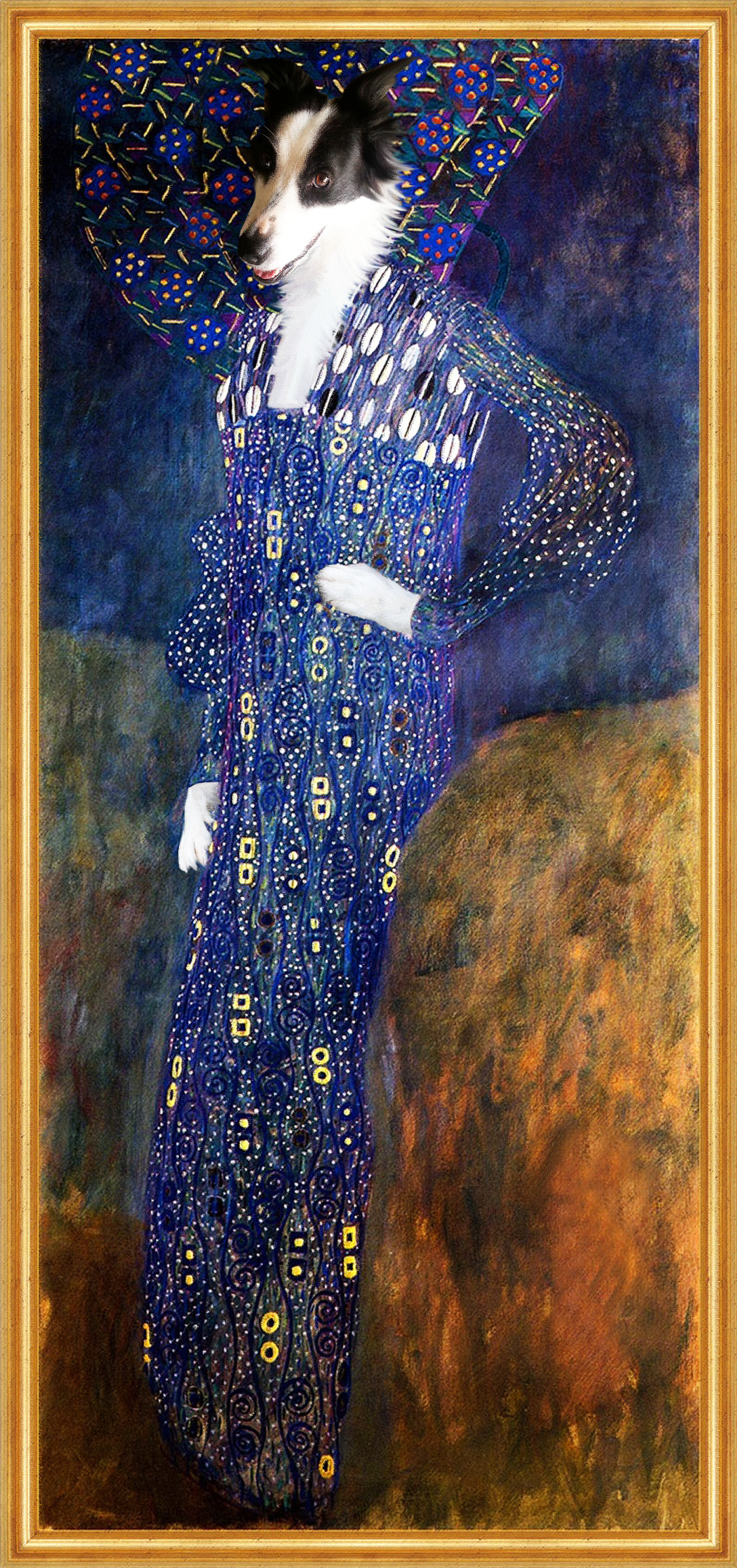 Again, in the Bella's Little Gallery of Dog Art... Where Gustav Klimt "Portrait of Emile Floge" becomes Gustav Kongt's "Portrait of Bellilie Fluke"...
And yes, you have guessed. Klimt is my favourite artist.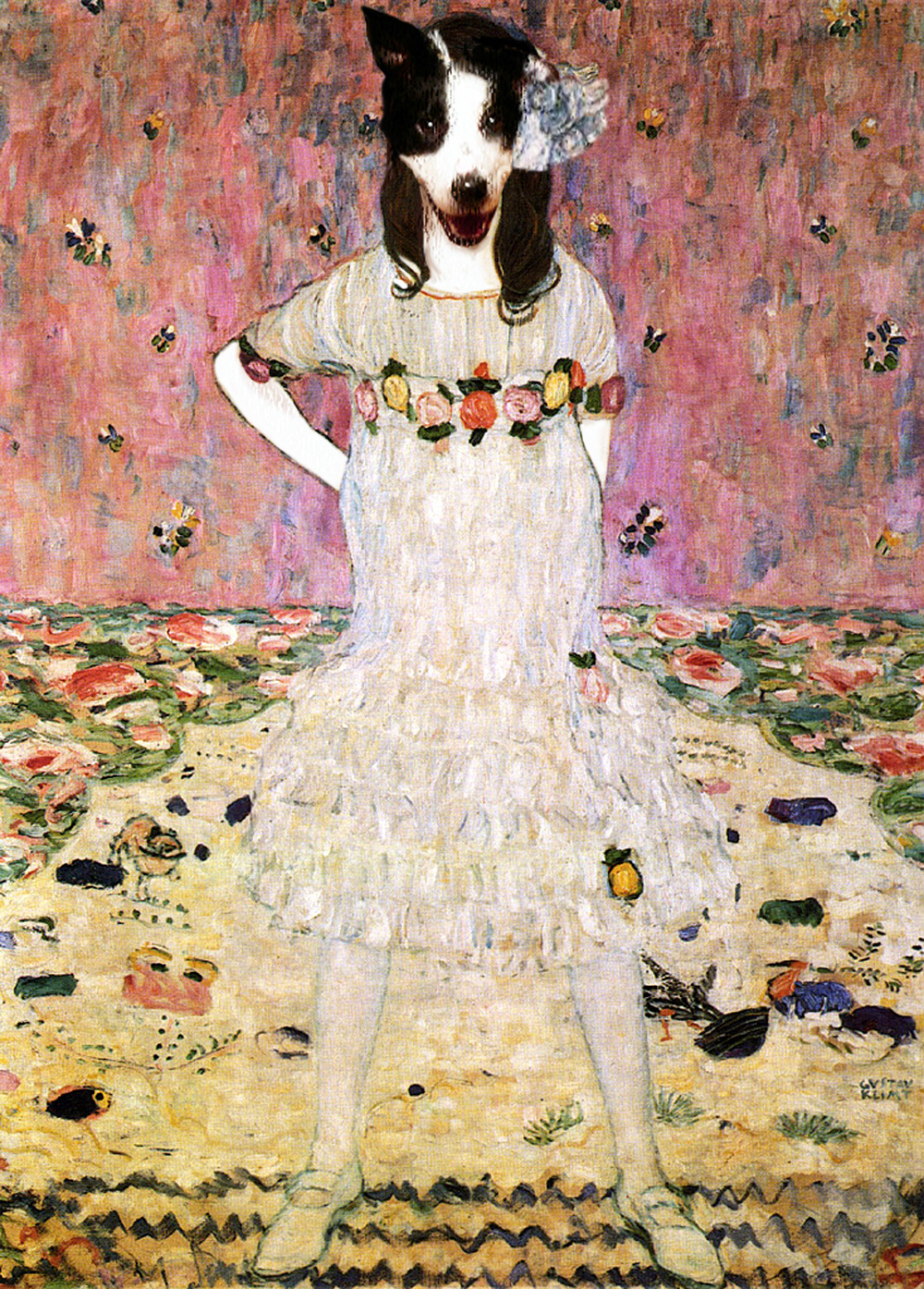 This is based on Gustav Klimt's portrait of Mada Primavesi.
It's called the portrait of Bella Primadonna by Gustav Kongt...