In these last few days, I have decided to train Photoshop and get used to Actions. I simply had to find if those things really work as claimed. I received an Adobe Creative Watercolour action in my mailbox. I must say it does seem a bit daunty at first and I do not like the way its interface looks, since everything seems a bit complicated and mixed up. All these actions, to my eyes at least, do look quite random and it is like you do need a short manual to deal with each of them, as a result. But they can be handy, once you dominate it at last.
Actually it helps learning more about masks and adjustment masks. I find that, depending on the complexity of the artwork being rendered (through them) it may take the same amount of time to use it as it takes to work from scratch, since so many steps are involved.
I found a portrait of Bella that I like and used as my first attempt. I enjoy the results, considering that, after all, you can treat and add details and different brushes and effects to each separate layer.
The original file/base artwork can be found here in Behance, along with my silly storyline:
https://www.behance.net/gallery/34235237/Isabellina-di-Collini-Puppini
And, on the MyPortfolio site:
https://amarques.myportfolio.com/isabellina-di-collini-puppini
The results are displayed below: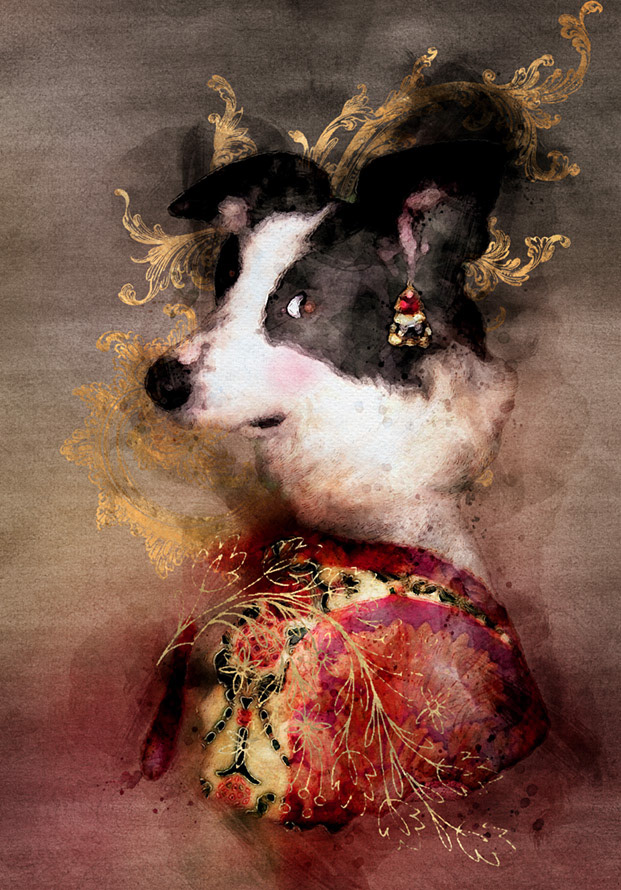 Finally I also made a timeframe animation showing the same artwork using different masks and colour variations during the making of the watercolour...