Bella's Gallery of Art - Part 5 (Oldies & Goodies)
These three collages are part of Bella's Gallery of Art, and include two of my first works: the Da Vinci and the Vermeer.
2015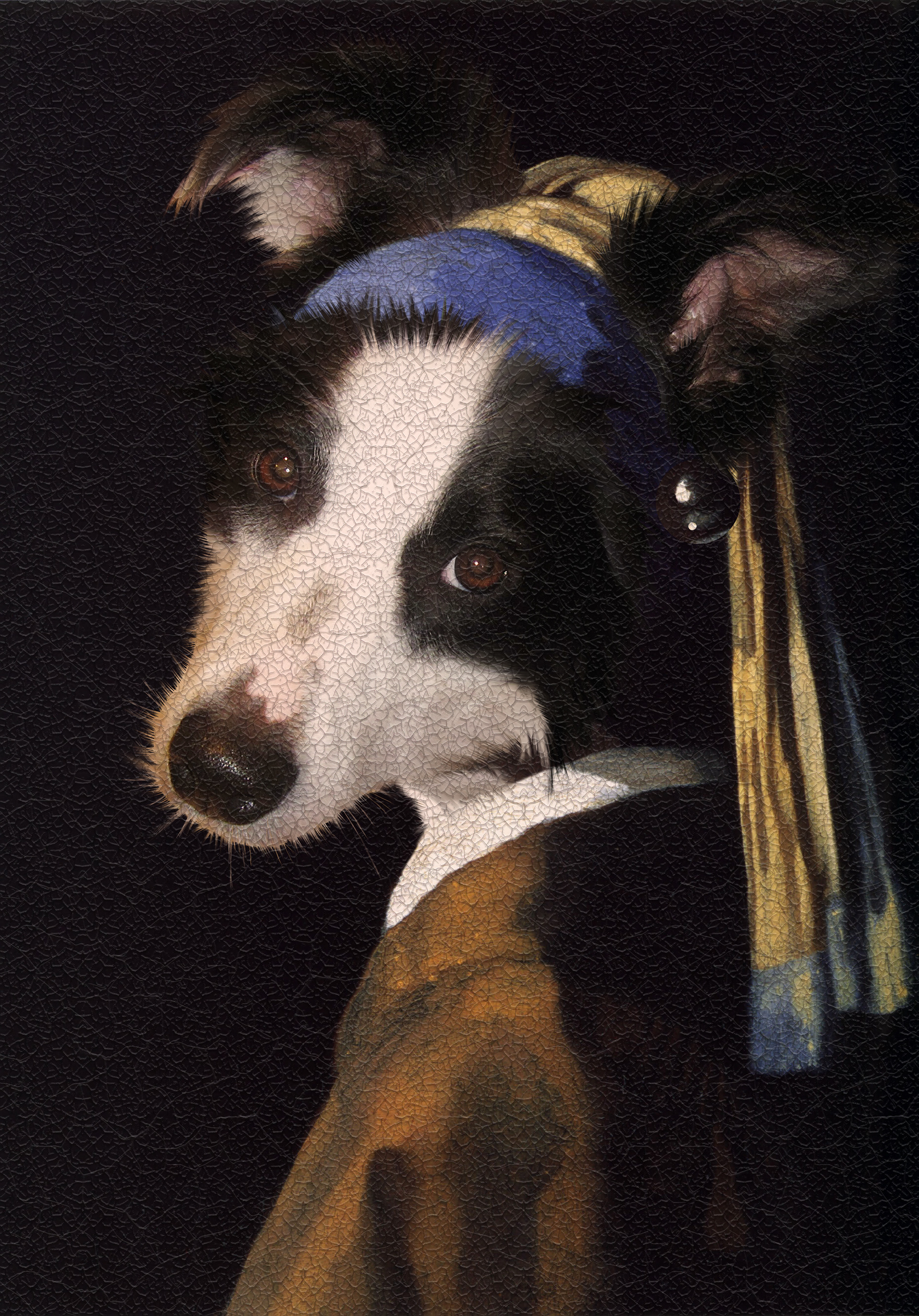 This is Johannes Wormeer, "Pup With a Pearl Earring". Her earring is enormous. That, or she is really a small puppie.
Based on Johannes Vermeer, "Girl With a Pe
arl Earring".