In this study I was inspired by the portrait of Adelle Bloch-Bauer by my all-time favourite Gustav Klimt. In fact, by both portraits of this remarkable Lady, I and II. I used Bella as a model replacing Adelle in the paintings. Both of these paintings are in very distinct styles, the 1st being one of the most notorious in Klimt's Gold phase (along with the Kiss), and the second, from his Japonist period.
As ever in Bella's canine world, Gustav Klimt becomes Gustav Kongt. Adelle Bloch-Bauer is called here Abelle Flock-Power. My original text and little story, as follows:


"Abelle Flock-Power was a wealthy and wise society lady from Vienna from the beginning of the 20th Century. She is the only lady to have been portrayed twice by the famous Gustav Kongt. These portraits are simply called "Portrait of Abelle Flock-Power" I and II. Her husband was known for managing the most famous flocks of sheep in Europe at that time. She is also said to have been served as a model for Kongt's "Pupith".
Now to the fine print! My collages are based on Gustav Klimt's portraits of the beautiful Adele Bloch-Bauer, from the Viennese Bank association as well as the Orient railway company and married to Ferdinand Bloch, famous industrialist of these times. She was the only woman to have been portreyed by Klimt twice and perhaps she also modeled for his famous "Judith" - although this is not for sure."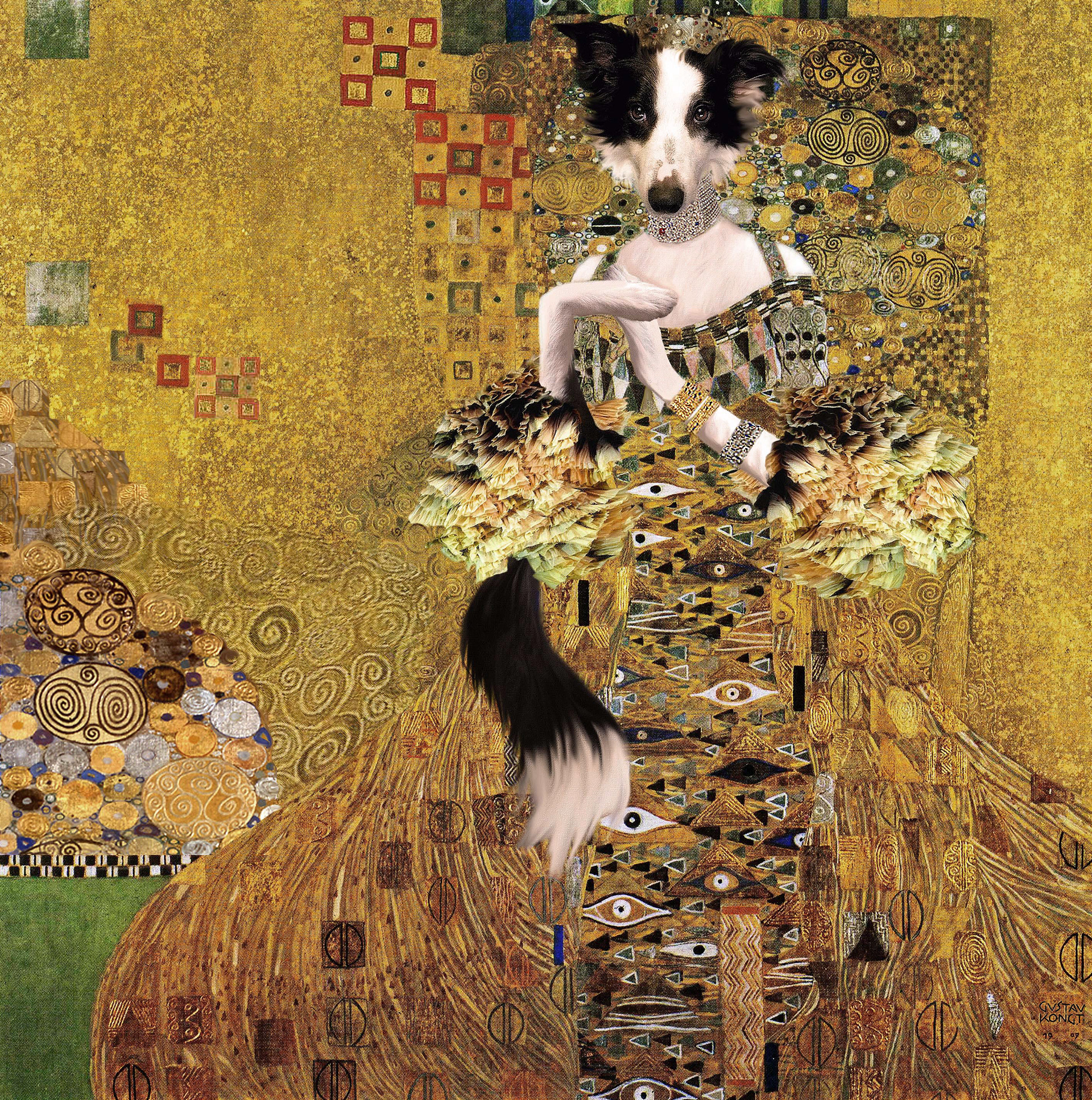 "
Portrait of Abelle Flock-Power" II...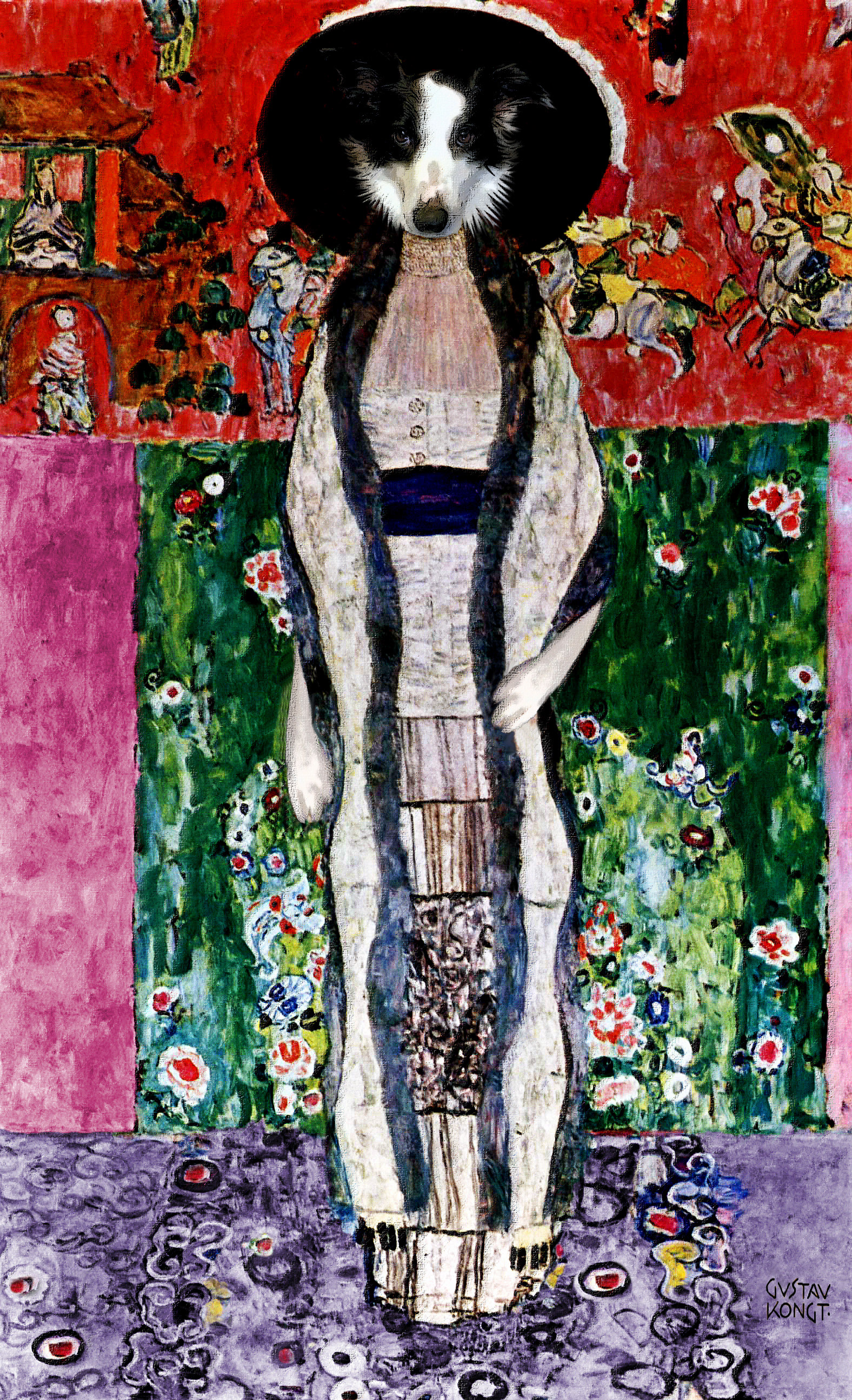 "Portrait of Abelle Flock-Power" II...