Friends - Andrei (Caravaggio and Vermeer)
Some of my first Photoshop works, using Andrei Murray as the model and some paintings by Caravaggio and Vermeer.
2014
Andrei Vidal Murray is portrayed as the "Boy With a Basket of Fruit" by Michelangelo Caravaggio.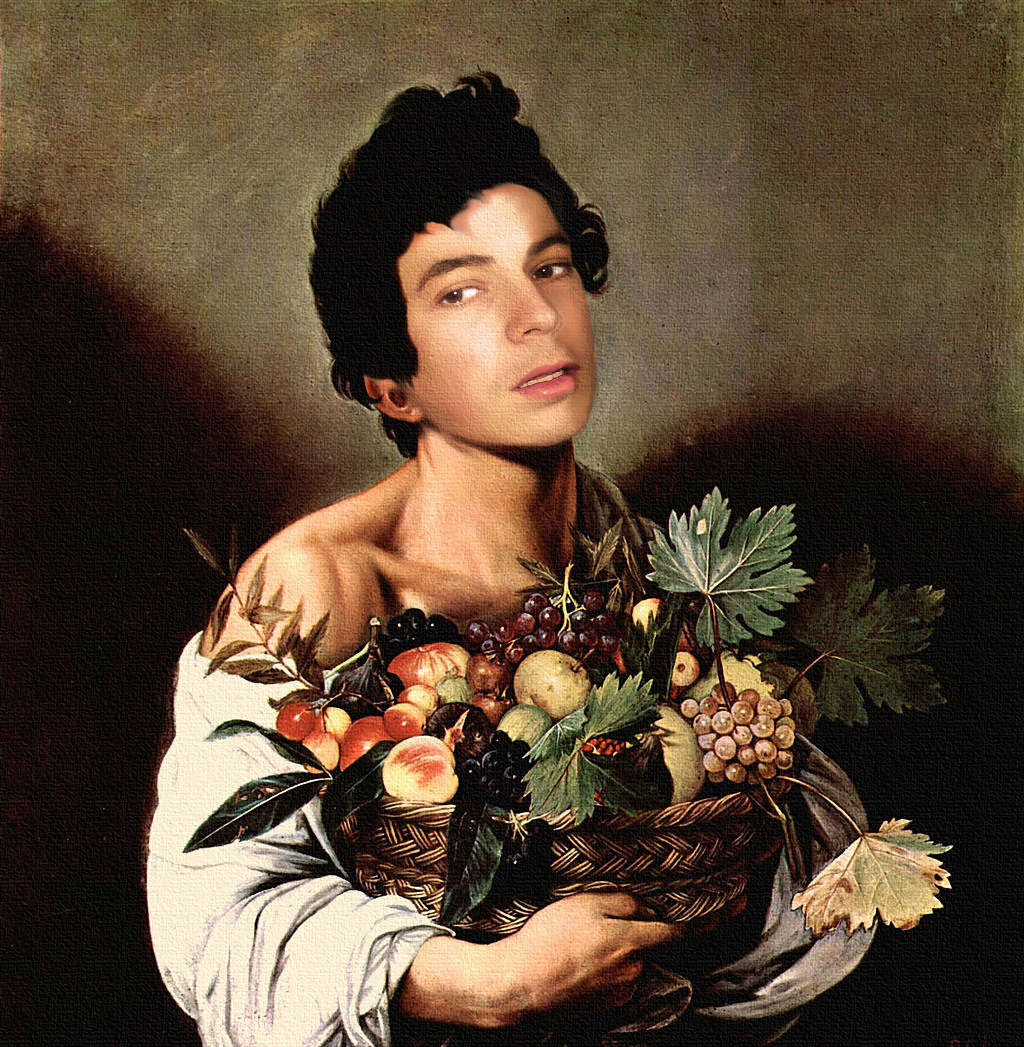 Below, Andrei is superimposed and blended into Caravaggio's "Bacchus"...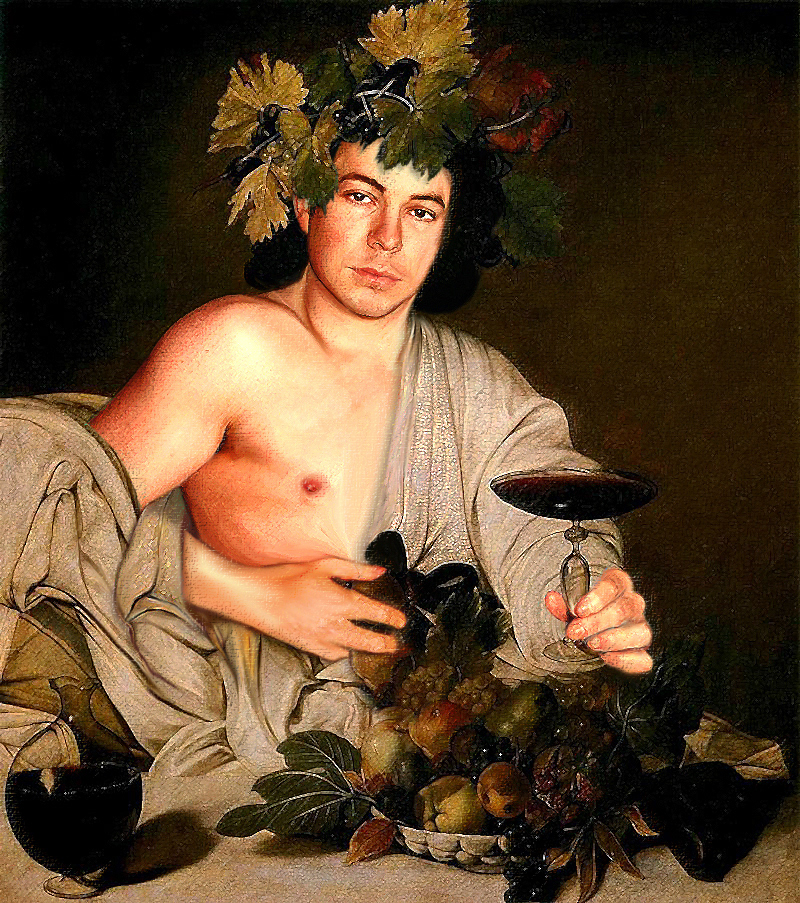 I also used the "Girl With A Pearl Earring" to portray Andrei, since he loves that painting! By Vermeer... These are some of my very first Photoshop collages. Hope I have improved since then!