Bella presents us tonight an amazing oil by the famous Peter Ball Puppens, the portrait of the young Marchesa Bellida Frisbella Collia, from the 17th Century, a noble beauty from a rich Genovese family.
Thanks to Wikimedia as usual, for the file. Based on the portrait of Marchesa Brigida Spinola Doria, by Peter Paul Rubens, dated 1606.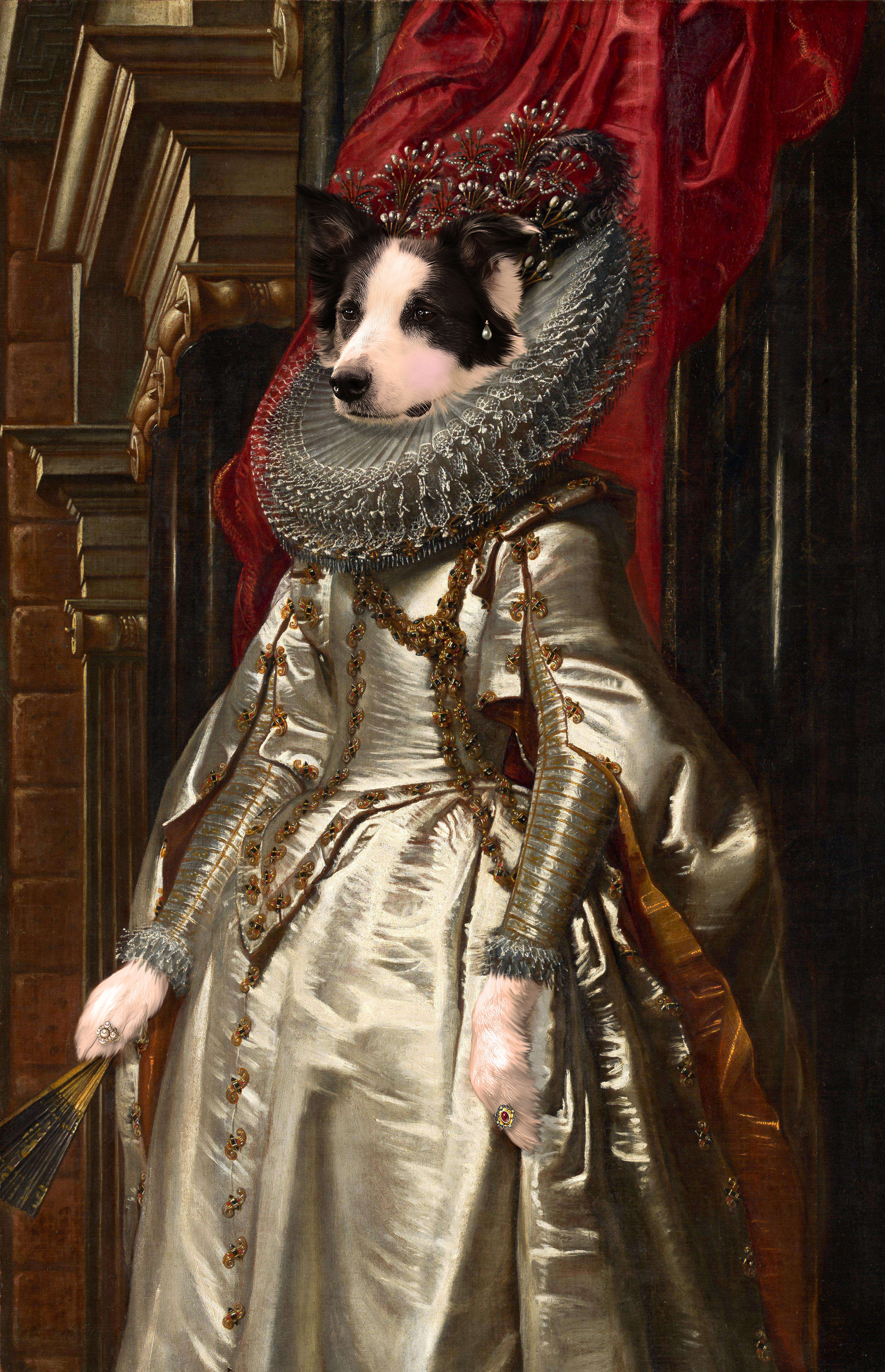 Silk and high drama: Bella has yet another work from Peter Ball Puppens to display today: the portrait of another famous lady of his time, Maria Bella Papavicino, also from Genova. The oil was commissioned in 1606, same year as the portrait of the Marchesa Bellida. The dresses in both paintings are very similar indeed and make one wonder if those two ladies never ran into each other during a party wearing the same outfit. A canine faux-pas indeed...
This manipulation is based on the portrait of Maria Serra Pallavicino, dated 1606, by Peter Paul Rubens.